Insider Profile | Tej Brar
Founder & Managing Director
[Third Culture Ent't India]

Tej Brar has an extensive background in artist management, audio engineering, radio, venue programming & music licensing. He has previous work experience at Warner Chappell Music (Los Angeles), Universal Mastering (Los Angeles), BBC 6Music (London), WERS 88.9FM (Boston) & Clouds FM (Dar Es Salaam, Tanzania) before returning to India in 2011 where he spearheaded Only Much Louder's artist management division. He has worked extensively on various festival IP's as well as experiential marketing and client servicing. Most recently, Tej established Neon East Fest - an experiential music festival in the heart of Mumbai. The debut edition of the festival in 2019 was co-headlined by Mura Masa and Little Dragon.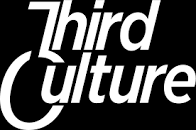 "I think that every artist, whether they're starting out or established, needs to understand that there's going to be a substantial amount of work that needs to be put in at every stage of your career, you know, and that goes for even the big boys."
- Tej Brar


WATCH VIDEO:
How To Build Culture In Artist Management

This episode of the MUBUTV Insider Video Series is brought to you by the Music Business Registry. The Music Business Registry is the leading music industry publisher of the most up to date contact information for major and independent record label A&R, Music Publishers, Artist Managers, Attorneys, Music Supervisors and much much more.


Visit musicregistry.com and use coupon code: MUBUTV10 at checkout and get 10% off of your order.

DISCLAIMER: Some product links are affiliate links which means if you buy something we'll receive a small commission.