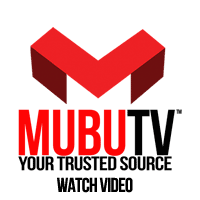 HOLLYWOOD, CA (August 7, 2013) – After their successful launch of Season 1 last year, MUBUTV™ announce the launch of Season 2 of MUBUTV's: Insider Video Series. Season 2 features exclusive interviews with some of today's leading international music business professionals from the UK, Australia and Germany who discuss a large range of topics surrounding an artists career including; marketing, branding, music publishing, artist booking agencies, artist management and being an independent artist in today's marketplace.
Season 2 goes behind the scenes with cutting edge booking agent Tom Windish of The Windish Agency, Artist Manager John Watson - Eleven Music - Manager (Gotye, Missy Higgins) among others, Tom Callahan and UK manager Mark Muggeridge, marketing & branding expert Ted Chung (Cashmere Agency) music publishers David Renzer, (Former President of Universal Music Publishing) and Jens Markus-Wegener. Season 2 is set to debut on Wednesday August 14th on MUBUTV's official website (MUBUTV.COM) as well as their YouTube channel.
Interviews were shot on location at this years global music conference MUSEXPO held this past May at one of Hollywood's landmark locations the Roosevelt Hotel. The first episode to kick off the new season will feature booking agent Tom Windish of the Windish Agency.
MUBUTV's Insider Series will debut a new episode every two weeks. For more information videos and news on MUBUTV™ contact John Sanders at This email address is being protected from spambots. You need JavaScript enabled to view it. or 424.245.0416 or visit their website at www.mubutv.com

ABOUT MUBUTV
MUBUTV™ | Music Business Television: is a new online music channel, featuring news and original programming designed to inform, educate and empower music artists, bands, musicians, in addition to music industry professionals and music fans about all areas of modern music, tech and the business that surrounds them.
---