Insider Profile | Kevin Hellon
CEO [Offstream Entertainment]

Kevin Hellon II, is the CEO of Offstream Entertainment, a multi-faceted entertainment company specializing in music production, music licensing and content development.

Through the Offstream Music Group division, he has built a team of highly talented music producers, artists and songwriters who produce and license music for film, TV, commercials and video games. He has worked on projects for Paramount Pictures, Sony Entertainment, EA Sports, TNT, NBA, NFL, ESPN, Disney, Epic Games, Ubisoft and many others. Placing music in films and TV shows such as Marvel's Shang Chi, Dora the Explorer, Beats, Ballers, Deputy, Riverdale, First Take, My Spy, Animal Kingdom, Cloak & Dagger, All American and many more. Offstream Entertainment has multiple recording studios and a production studio in Burbank, CA dedicated to producing music specifically for licensing.

Prior to his engagement in music licensing, Hellon personally developed emerging artists on their branding, strategy, marketing/promotions, organization, production and business operations. Artists who would become independently successful making six and seven figures through music licensing and streaming, with zero support from major labels or publishing companies.

Before venturing into the entertainment industry, Hellon successfully built several other companies, some of which have been sold, in different industries from Internet Technology, e-commerce, a nightclub, real estate and franchises. As an accomplished entrepreneur, he continuously shares his strategic and business expertise as a business and marketing consultant. He assists a variety of businesses with their business models, revenue generation, strategic and managerial direction, marketing and branding, employee and investor relations, fundraising approaches, monetization and sales strategies.

Hellon has proven a commitment to giving back with a variety of humanitarian ventures. He created a non-profit organization called Life Skills Foundation to help young people access the tools and resources needed to step into the world more equipped. His non-profit also provides scholarships to teens entering college and the workforce. As well as, sitting on the board of directors for Mental Health California, an organization blending mental health awareness with innovative communications.

Hellon lives and works in Southern California, where he is a proud and dedicated father of two.

.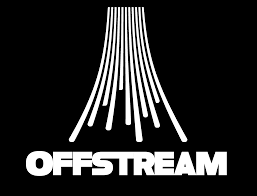 "Be so thankful for the opportunity that you have to be able to just walk into that room and, you know, pitch your music to them."
- Kevin Hellon


WATCH VIDEO:
What Services Can A Multimedia Company Bring To Your Music Career

BOOKS MENTIONED IN VIDEO:
The 21 Irrefutable Laws of Leadership -
https://amzn.to/3xJgT8h
The Subtle Art of Not Giving A F*CK -
https://amzn.to/3IBATQG
This episode of the MUBUTV Insider Video Series is brought to you by the Music Business Registry. The Music Business Registry is the leading music industry publisher of the most up to date contact information for major and independent record label A&R, Music Publishers, Artist Managers, Attorneys, Music Supervisors and much much more.


Visit musicregistry.com and use coupon code: MUBUTV10 at checkout and get 10% off of your order.

DISCLAIMER: Some product links are affiliate links which means if you buy something we'll receive a small commission.