Insider Profile | Andre Herd
Sr. Director of A&R [APG]

Andre Herd, is Senior Director of A&R at Artist Partner Group (APG). Starting as an artist/songwriter, Andre dropped out of college at 20. He then interned for APG. As an intern, Andre found the band ARIZONA who ended up signing to APG and Atlantic. From there, Andre left to start a publishing company called Unrestricted. While at Unrestricted, Andre helped place #1 pop record "Stay" by Zedd ft. Alessia Cara as well as worked with artists such as XXXTENTACION.

In 2018 Andre left Unrestricted to manage singer/songwriter JP Saxe. Andre & JP then put out the grammy nominated hit "If The World Was Ending" ft. Julia Michaels. In the middle of 2020, he then got brought on by Mike Caren at APG and is now heading up the alternative/pop side of the company. During his time at APG, Andre has signed Lexi Jayde, Octavio the Dweeb, Ronin's "All Girls Are The Same", and chart topping rock/alt producer WZRD BLD. Andre is currently building out his staff and department at APG.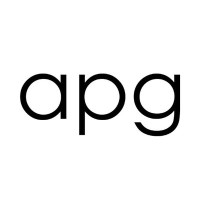 "All it takes is just signing one great thing, you know. It's just a hustle game. It's the amount of hours you spend looking. It's, you know, how good is your ear."
- Andre Herd


WATCH VIDEO:
How A&R Evaluates Your Songs

This episode of the MUBUTV Insider Video Series is brought to you by the Music Business Registry. The Music Business Registry is the leading music industry publisher of the most up to date contact information for major and independent record label A&R, Music Publishers, Artist Managers, Attorneys, Music Supervisors and much much more.


Visit musicregistry.com and use coupon code: MUBUTV10 at checkout and get 10% off of your order.

DISCLAIMER: Some product links are affiliate links which means if you buy something we'll receive a small commission.