Insider Profile | Jason Miller
CEO [Eventim Asia]

Jason C Miller is CEO of Eventim Live Asia, focused on bringing the best live entertainment in the world to Asia. Eventim Live Asia is a partnership with CTS Eventim, one of the world's leading providers of ticketing services and live entertainment. Prior to launching Eventim Live Asia, Miller led all touring activity for Live Nation Entertainment's Asian and Middle East offices for seven-plus years, as Senior Vice President International & Emerging Markets. Miller and his team produced 80 percent of the last decade's highest-grossing Asian tours for Western artists, including Madonna, Bruno Mars, Coldplay, U2, and countless others. Prior to Live Nation, Miller was an agent at talent agency powerhouse Creative Artists Agency (CAA) and was integral in the career development of such high-profile clients as Beyonce, Stevie Wonder, Kanye West, Jimmy Fallon, and many more. Miller holds a B.S. from Syracuse University and MBAs from UCLA Anderson School of Management and the National University of Singapore.

.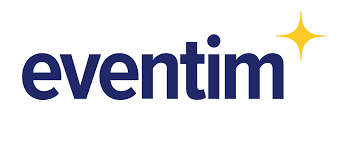 "Art, music is ultimately art, and art is about authenticity and creativity."
- Jason Miller


WATCH VIDEO:
How To Develop An Audience In Asia

BOOKS MENTIONED IN VIDEO:
How to Win Friends and Influence People -
https://amzn.to/3Ig3GZM
This episode of the MUBUTV Insider Video Series is brought to you by the Music Business Registry. The Music Business Registry is the leading music industry publisher of the most up to date contact information for major and independent record label A&R, Music Publishers, Artist Managers, Attorneys, Music Supervisors and much much more.


Visit musicregistry.com and use coupon code: MUBUTV10 at checkout and get 10% off of your order.

DISCLAIMER: Some product links are affiliate links which means if you buy something we'll receive a small commission.