Insider Profile | Gaurav Dagaonkar
Founder [Hoopr]

Gaurav Dagaonkar Indian Entrepreneur and the founder and Chief Executive Officer (CEO) at Hoopr as well as Songfest. He is also known as a popular music director, songwriter and singer. As a music director, Gaurav's first release was the movie Lanka, which released on 9 December 2011. As a business executive, Gaurav turned his passion for music by starting Songfest, one of India's premier artiste labels.

Hoopr is India's first AI-powered music licensing platform that's focused on solving a billion-dollar problem faced by content creators and businesses every day – discovering & licensing the right music for their videos! While Hoopr is catering to the demand for licensed music, it will also be providing a massive opportunity for thousands of musicians to finally be able to monetize their music!

We are looking to build tools and technologies that leverage data and consumer insights to provide intelligent recommendations, thereby making the search & discovery process super efficient for our consumers.

Led by Gaurav Dagaonkar: IIM- A alum turned Music Director with 14+ years of experience in the industry both on the business and the creative side, along with serial entrepreneur Meghna Mittal (ex- Hubilo, Yesssworks), leading marketing, Hoopr is a funded startup with notable investors such as Venture Catalyst (9Unicorns fund), Inflection Point Ventures, Ashneer Grover (BharatPe), Sahil Barua (Delhivery), Anshoo Sharma (Magicpin) and others.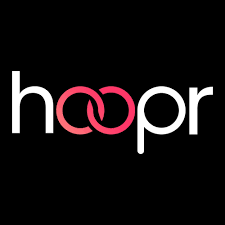 "We really want the music creators to be more knowledgeable. I think the big thing that needs to happen is Indian artists breaking out of India and getting discovered by other countries."
- Gaurav Dagaonkar


WATCH VIDEO:
How To Get Your Music Discovered With Brands on Hoopr

This episode of the MUBUTV Insider Video Series is brought to you by the Music Business Registry. The Music Business Registry is the leading music industry publisher of the most up to date contact information for major and independent record label A&R, Music Publishers, Artist Managers, Attorneys, Music Supervisors and much much more.


Visit musicregistry.com and use coupon code: MUBUTV10 at checkout and get 10% off of your order.

DISCLAIMER: Some product links are affiliate links which means if you buy something we'll receive a small commission.