Insider Profile | Rudy Sarzo
Musician

Rudy Sarzo is a professional recording and performing artist worldwide with a career spanning over 35 years.

As a member of Ozzy Osbourne's band, from March 1981 to September 1982, Rudy toured the world in support of the "Blizzard of Ozz" and "Diary Of a Madman" records. His bass playing can be heard on Ozzy's multimillion selling CD "Tribute" and "Speak of the Devil" CD and DVD.

As a member of Quiet Riot from 1982 to 1985, Rudy recorded the multi-platinum albums "Metal Health," the first Heavy Metal debut to reach #1 on the Billboard charts, and "Condition Critical." During this period he headlined worldwide tours, appeared on numerous MTV videos and was voted #1 Bassist in Circus Magazine for 1983.

As a member of Whitesnake from April 1987 to September 1994, Rudy recorded the multi-platinum album "Slip of the Tongue." During this period he also performed worldwide on headline tours in support of the multiplatinum "1987" and "Slip of the Tongue" albums and appeared on six MTV videos.

As a member of the reunited Quiet Riot from 1997 to 2003, Rudy performed worldwide on headlining tours and as special guests in support of the Quiet Riot CDs "Alive and Well" and "Guilty Pleasure." He also appeared on VH1's Quiet Riot, Behind the Music. In November of 2003, "Quiet Riot Live in The 21st Century" DVD was released after the group disbanded. Rudy's recordings with all of these artists combined have sold over 30 million copies.

In February of 2004, Rudy joined Yngwie Malmsteen's Rising Force for the U.S. 30 city "Attack Tour."

In April of 2004, Rudy became member of the multi-platinum Heavy Metal group DIO and remained the band's bassist until Ronnie's passing in 2010. During that time Rudy toured the world with DIO and recorded the "Holy Diver 25th Anniversary LIVE" DVD and CD and DIO's last studio track "Elektra." In addition, when Rudy was not busy with DIO, he toured the world with Blue Oyster Cult until 2012. From 2013 through 2014 Rudy was a recording and touring member of Geoff Tate's Queensryche.

In 2005, Rudy published the Kindle #1 Best Selling book, "Off the Rails: Aboard the Crazy Train in the Blizzard of Ozz."

Today, Rudy continues to tour and record as a solo artist and with such bands as Animetal USA, Project Rock and GUNZO.
"If you're not making mistakes in life then you're not learning."
- Rudy Sarzo


LISTEN:
Rudy Sarzo on How to Develop Your Career as a Touring Musician, Tales of a Journeyman from Quiet Riot, Ozzy Osbourne, Whitesnake
[MIP 004]



EPISODE LINKS:
TRANSCRIPT | SHOW NOTES
HIS RECENT BOOK IS:
Off the Rails: Aboard The Crazy Train In The Blizzard of Ozz
[Affiliate Link]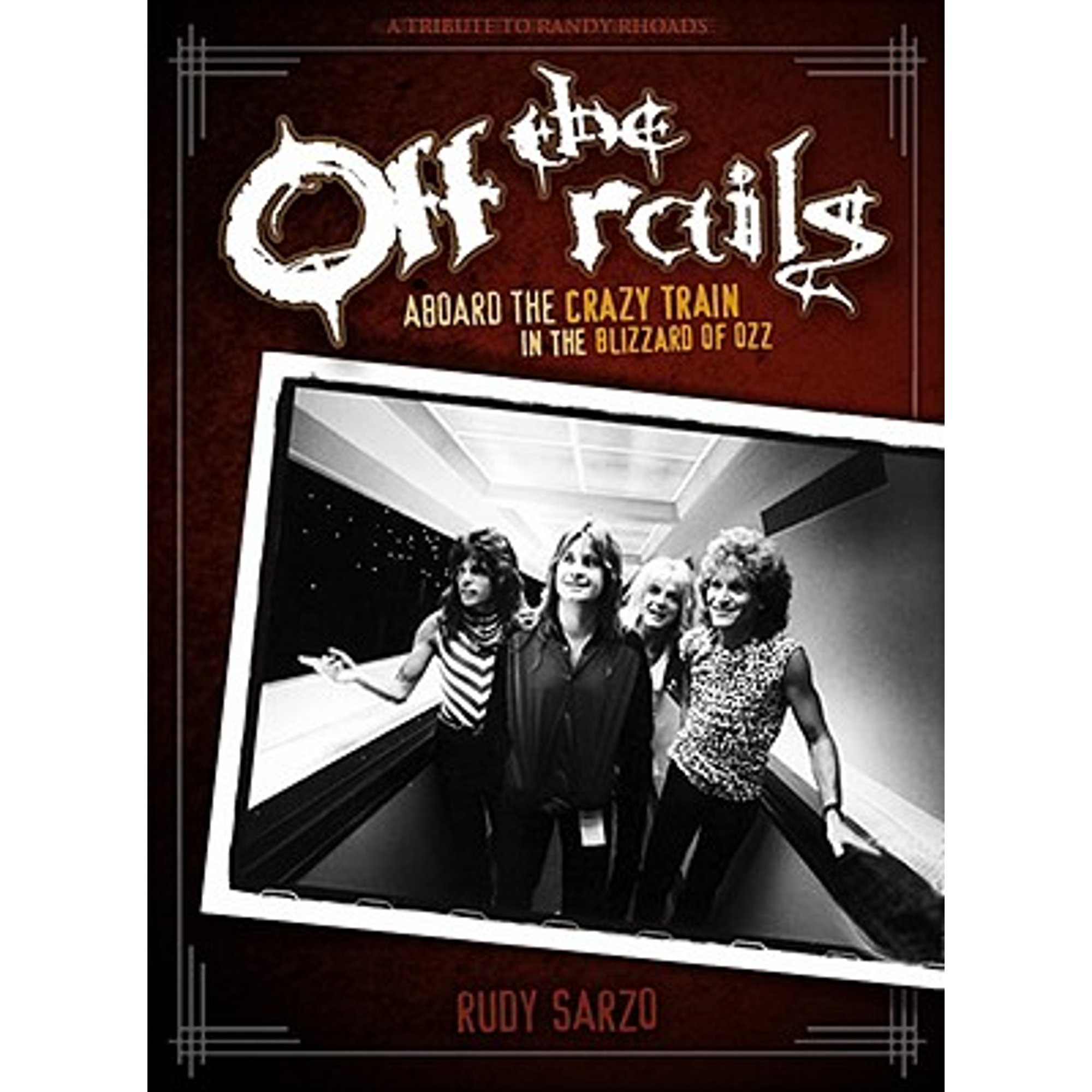 BOOKS & MEDIA MENTIONED DURING PODCAST:
Hired Gun [Documentary] - https://amzn.to/3KBEu2s



SOME OF THE BANDS THAT RUDY'S BEEN A PART OF: