Insider Profile | Michael Alago
Former A&R Executive
[Elektra & Geffen Records]

A seminal producer and talent scout for nearly 20 years, Michael Alago has become a household name in the music industry for his expertise in a variety of musical genres. In addition to discovering Metallica, Alago has accumulated a roster that includes such diverse artists as Michael Feinstein, Johnny Rotten, White Zombie, and Nina Simone. "Recording with the incomparable Nina was my finest hour," says Michael, who worked with Simone on her final album, the critically acclaimed "A Single Woman." 2010 saw Alago team up with Cyndi Lauper on her Grammy-nominated album "Memphis Blues," for which he acted as A&R executive.



Alago left the music business in the summer of 2003 to concentrate on another lifelong passion—photography. Working initially with a Polaroid camera, Michael embarked on a series of stark male portraits—a series that continues to this day. While these images of friends, models and bodybuilders feature the muscular physique, tattoos, and attitude that define this particular male subset, they also bear Alago's distinctive stamp of irreverent heat. A collection of his work entitled Rough Gods was published in 2005, and a new coffee-table book, Brutal Truth, was available in March 2011. Most recently, Michael collaborated with Life of Agony singer Keith Caputo on a book of poems, observations and rants called Night Blooming Jasmine Will Never Smell The Same, which was published in the fall of 2010.Alago has exhibited in New York, Paris, Berlin, San Francisco, Pittsburgh, San Diego, Montreal, and Toronto, and continues to photograph rough gods wherever he may find them.
"I live in gratitude, I show up for life because now, anything and everything is possible."
- Michael Alago


LISTEN:
Who The Fuck Is That Guy?: The Story of Metallica, Sobriety and Redemption with Former A&R Executive and Author Michael Alago [Metallica, White Zombie, Nina Simone]
[MIP 003]



EPISODE LINKS:
TRANSCRIPT | SHOW NOTES
HIS RECENT BOOK IS:
I Am Michael Alago: Breathing Music | Signing Metallica | Beating Death
[Affiliate Link]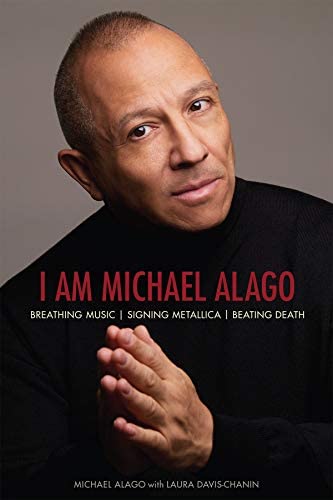 WATCH HIS NETFLIX DOCUMENTARY
WHO THE F**K IS THAT GUY?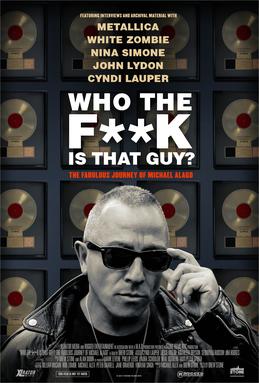 BOOKS & MEDIA MENTIONED DURING PODCAST:
Roman Poems - https://amzn.to/3SvF2Jp
The King From Over the Water - https://amzn.to/3ZlWAKc
The World of Bees: From the Work of Rudolf Steiner - https://amzn.to/41oXxTL
Patti Smith Books
Just Kids - https://amzn.to/3YfXIhz
Year of the Monkey - https://amzn.to/3YS0xX3
M Train - https://amzn.to/3lWb8BA
A Book of Days - https://amzn.to/3m7DEjH
Devotion (Why I Write) - https://amzn.to/3EE1avf
Patti Smith: A Biography - https://amzn.to/3EE1avf