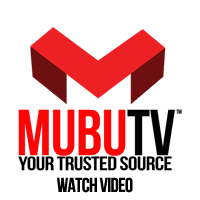 Insider Profile | Robert Kraft | President of Kraftbox Entertainment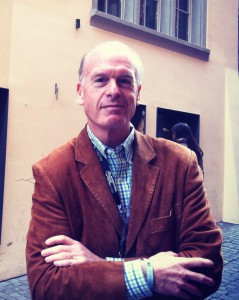 Robert Kraft is an award-winning songwriter, film composer, recording artist and record producer. As President of Fox Music from 1994 to 2012, Kraft supervised the music for more than 300 Fox feature films, as well as dozens of TV shows.
Highlights during his tenure at Fox include the record-breaking scores and soundtracks from "Avatar", "Titanic", "Waiting To Exhale", "Moulin Rouge", "Romeo + Juliet", "Garden State", "Walk The Line", "Ice Age", "Alvin and The Chipmunks", "Juno", "Once", "Slumdog Millionaire", "Rio", and "Life of Pi".
At Fox Music, Kraft supervised the music for 20th Century Fox Television hits such as "Family Guy", "Ally McBeal", "X-Files", "24", and "The Simpsons". Under his leadership, Fox Music garnered 11 Academy Award nominations for Best Score and/or Best Song (winning 4 Academy Awards), 20 Golden Globe nominations (including 5 Golden Globe Awards), 61 Emmy nominations (11 awards) and 50 Grammy nominations (winning 14 awards).
As a songwriter, Kraft has earned nominations for an Academy Award, a Grammy Award, and two Golden Globes. For co-composing the song, "Beautiful Maria of My Soul" from the Warner Brothers feature, "The Mambo Kings", he was nominated for an Oscar, a Grammy and a Golden Globe. Kraft was nominated for a second Golden Globe for the song, "How Can I Not Love You" from "Anna and the King", co-written with Kenneth "Babyface" Edmonds and film composer George Fenton. Kraft wrote the songs for Touchstone Pictures' "Adventures in Babysitting", as well as the theme song for the long-running ABC-TV series, "Who's The Boss".
In 1989, Kraft co-produced all of the Oscar- and Grammy Award-winning songs on the multi-platinum soundtrack, "The Little Mermaid", including the Academy Award-winning song, "Under The Sea". He was nominated for a Grammy Award as the producer of "The Muppet Christmas Carol", and his song, "Hudson Hawk" was the basis for the Tri-Star film, "Hudson Hawk" (1991) starring Bruce Willis and Andie MacDowell.
As a solo artist and with his band, Robert Kraft and The Ivory Coast, he has released four albums on RCA, RSO, and Sonic Edge Records. His songs have been recorded by Bette Midler, Roberta Flack, Diane Schuur, Manhattan Transfer, Bruce Willis, Los Lobos, and Kermit the Frog. In October 2013, Milan Records released "Consensual Sets", a compilation of Kraft's greatest hits from 1979-1989. In November 2013, VIVID SOUNDS released a boxed set of Kraft's five original CDs, including "Robert Kraft Live at the Newport Jazz Festival, Town Hall NYC, 1980."
Kraft was elected to the National Academy of Recording Arts and Sciences' Board of Governors, Los Angeles Chapter and is a member of the Music Branch of the Academy of Motion Picture Arts and Sciences. Kraft was honored with the City of Hope Spirit of Life Award in 2002, and with the T.J. Martell Foundation's Spirit of Excellence in the Arts Award in 2010.
Kraft was elected to the Board of Directors of the Harvard Alumni Association in 2008, and is Co-Chair of the Advisory Committee of the Harvard Office for The Arts. He has lectured on film music at Harvard University, Stanford Graduate School of Business, Brown University, New York University, UCLA, USC, and Syracuse University. In 2005, he spoke on "Music and Images" at MIDEM, the international music conference, and in 2009, 2010, and 2013 conducted film-music seminars at the Havana Film Festival in Havana, Cuba. In 2012, he was appointed the Artistic Advisor to the Berklee College of Music's International Campus in Valencia, Spain. In 2013, Kraft was brought in to Warner Bros. Records as the Soundtrack Consultant for the label.
Robert Kraft graduated cum laude from Harvard University in 1976. He lives in Los Angeles with his wife, Beth, and has two sons, Noah and Lucas.
Kraftbox Entertainment | Official Website