Provided by: The Music Business Registry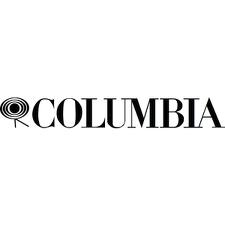 As you probably know, it hasn't exactly been a quiet last few weeks in the A&R world. Of course, the big news after the sale of EMI was approved was that longtime Columbia Records CEO Steve Barnett was leaving to take over the Capitol Records Group and decided to move the label group's headquarters from New York to Los Angeles. We hear that Dan McCarroll and other New York-based executives will be joining Barnett in Los Angeles soon. It was also just announced that Max Hole has been named Chairman and CEO of Universal Music Group International. Hole, who will be based in London and responsible for the company's operations outside of the United States, will report directly to Group CEO and Chairman Lucian Grange.
On the A&R front, there were quite a few appointments made from the ranks of successful record producers including Dallas Austin and The Dream who join Island/Def Jam's A&R department. Producer Salaam Remi joins Sony Music's A&R staff as Executive VP A&R working across all of the Sony Music labels. Longtime Sony A&R Admin department executive Allison Woest joins Columbia's A&R creative staff in New York along with J Grand and Mister Morgan who are just the latest editions to RCA's newly restructured A&R department under Executive VP of A&R Keith Naftaly. Meanwhile, Candace Campbell joins Epic in Los Angeles and veteran A&R executive Julian Palmer joins Columbia's A&R department in the UK. In other UK activity, Mike Smith is appointed President of Mercury while Clive Cawley is appointed MD. Nick Burgess and Markell Casey both join Virgin's A&R department while both Charlie Moss and Cleo Russell join the A&R team of Warner Bros. UK. Back in Los Angeles, Crazed Hits Founder and Publisher Alex Wilhelm joins Warner Bros. while Latoya Lee and Ben Horin join Warner Music's A&R department under Mike Caren. Staying with Warner Music for the moment, the Warner Bros. label has just come under the oversight of Warner/Chappell CEO Cameron Strang. In other label executive appointments, former Sony Music A&R executive Rod Kukla joins the U.S. office of the Mascot Label Group and veteran A&R executive Kawan 'KP' Prather joins Atlantic's A&R department in Atlanta.
There are also a few A&R moves and exits to announce. Matthew Marshall joins Concord Music from Warner Bros. and Steve Yegelwel joins David Massey's U.S. A&R team at Mercury leaving his longtime post at S-Curve. Also, veteran executive Chuck Mitchell joins Sony Music Masterworks as Sr. VP from his longtime job at EOne Music. Exiting their A&R posts are Shari Reich who exits Warner Bros. Randi Razzano and Shani Gonzales both exit Epic and in the UK, Jay Greenwood exits Mercury and Scott Jason, Jordan Jay and Harry Lloyd Jones exit Polydor. Jordan Jay has joined XL Talent handling their stable of Record Producers. Randi Razzano joins Pulse Music in Los Angeles.
In looking at 2012 in review, some interesting statistics emerge. There were fifty-five A&R executived hired by the labels in 2012 up from only thirty-one hired in 2011, twentry-three in 2010, but well below the fifty-eight hired in 2009 or the eighty A&R executives hired in 2008.
Sadly, twenty-seven A&R executives left their jobs in 2012, down from thirty-eight in 2011, forty in 2010, fifty in 2009 and sixty-four in 2008. Out of the twenty-seven who left their A&R jobs this year, not one has currently found another A&R job at a label. In 2010, only one A&R executive who left his A&R job found another job in A&R (Rob Stevenson - Universal/Republic). In 2011, we saw the same thing - only one A&R executive who left their job that year found another A&R job (Shawn Holiday - RCA).
In 2012, only nine A&R executives were fortunate to move from one A&R job to another while still employed (way down from twenty-six in 2011, ten in 2010 and fourteen in 2009). Thone nine blessed and extremely fortunate executives include Steve Yegelwel, Mollie Moore, Matthew Marshall, Jeff Sosnow, Alex Black, Autumn House, Ricardo Frendandez, Will Street and Olivia Marconie. Thanks to Michael Taylor for the graphic below that puts all of these numbers in stark perspective.