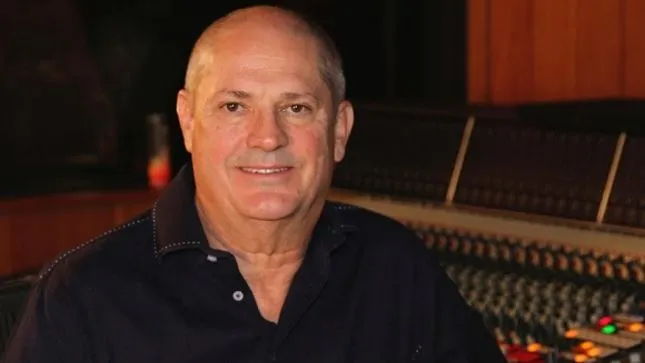 In this electrifying episode of the Music Business Insider Podcast, hosts Ritch Esra and Eric Knight sit down with renowned record producer Mike Clink.

Read More »

With an impressive repertoire that includes working with artists like Jefferson's Starship, UFO, and Guns N' Roses, Clink shares his invaluable insights and experiences in the music industry. From the importance of preproduction to the dynamic world of live sound, this interview is an eye-opening journey into the mind of a legendary producer.

The Art of Preproduction:

One of the key takeaways from the interview is Clink's emphasis on the significance of preproduction in the music-making process. For Clink, preproduction is about ensuring that performers are comfortable with the arrangements and own the new changes made to the material. This helps save valuable studio time by avoiding obstacles and wasted effort. Clink reveals that he often spends a week or two in preproduction, and in some cases, even up to a month, to ensure the band is fully prepared for the studio.

People Skills and Communication:

Another essential aspect of Clink's approach is his focus on people skills when working with musicians. He highlights the importance of building confidence and creating a comfortable environment for artists to deliver their best performances. Understanding the strengths and weaknesses of each band member and tailoring the approach to meet their specific needs is a hallmark of Clink's successful collaborations.


Timing and Constructive Criticism:
Clink also stresses the significance of timing when approaching artists with ideas and offering feedback. He believes that privately providing constructive criticism, rather than in front of the entire band, is crucial for maintaining a positive work environment. His emphasis on avoiding favoritism and prioritizing the creation of the best song possible demonstrates his commitment to the art and the artists themselves.
LISTEN TO OUR INTERVIEW WITH RECORD PRODUCER MIKE CLINK
Making a Difference:
Beyond his remarkable career as a producer, Clink and his wife have also made a positive impact on the community. Clink's wife, the director of development for the Children's Burn Foundation in Los Angeles, inspired them to start a program at Children's Hospital. The program involved bringing in artists to collaborate with the kids, creating songs together. Although the program eventually fell under the Lance Armstrong Foundation's umbrella, Clink is considering reviving it on a grassroots level, as both the artists and the children found it to be life-changing.
Knowing Strengths and Understanding Vision:
Clink's success as a producer is rooted in his self-awareness. He explains that the best producers know their strengths and weaknesses before taking on a project. If he feels that he cannot add value to an artist's vision, he recommends other producers who can better serve their needs. Understanding an artist's vision and effectively communicating with them is a fundamental strength Clink possesses, allowing him to guide them and deliver outstanding results.
Prediction and Work Habits:
We uncover an intriguing aspect of Clink's career as he discusses his prediction prowess. While he states that it's a jinx to predict the success of a record, Clink has had a few instances where his predictions were spot on. He recalls confidently predicting that Guns N' Roses' debut record would sell 2,000,000 copies when a label executive predicted 5,000,000. Additionally, Clink reveals his work habits and preferences, stating that he prefers to start work in the late morning and maintains a productive schedule of 8 to 12 hours.
Spicing Up Live Sound:
Delving into his experience working in live sound, Clink discusses how he utilized remote trucks after Studio C, where many big records were made, burned down. He shares his love for mixing live performances, actively tweaking and adjusting the sound during the recording. Clink's commitment to capturing the energy and essence of a live performance adds a unique touch to his productions.
The Music Business Insider Podcast's episode, "Welcome to the Jungle With Legendary Guns N' Roses Record Producer Mike Clink," offers a captivating glimpse into the world of a renowned record producer. With his emphasis on preproduction, superior people skills, and understanding an artist's vision, Clink has carved a distinct path in the music industry. Furthermore, his dedication to making a difference through the power of music speaks volumes about his character and passion for the craft. Listeners are sure to be inspired by Clink's invaluable insights and expertise.

-MUBUTV
---
INSIDERS! LOOKING TO CONNECT WITH THE MUSIC INDUSTRY?
The Music Business Registry is the leading music industry publisher of the most up to date contact information for major and independent record label A&R, Music Publishers, Artist Managers, Attorneys, Music Supervisors and much much more. Use code MUBUTV10 to get 10% off of your order with the Music Business Registry here ➡ http://musicregistry.com
HOW TO CONTACT A&R THE RIGHT WAY!
Learn the best strategies to use when reaching out to A&R Executives
⚡️Download our FREE A&R Guide: CLICK HERE TO DOWNLOAD FREE A&R GUIDE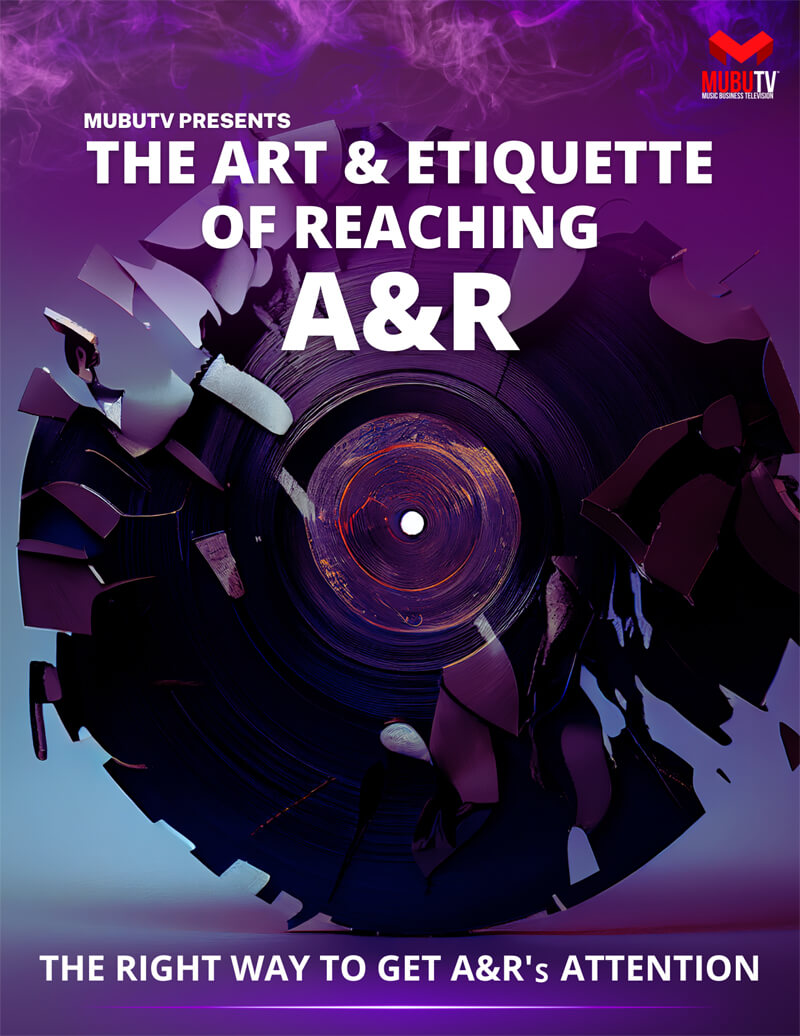 DISCLOSURE: Some of the links on this page are affiliate links, meaning, at no additional cost to you, we may earn a commission if you click through and make a purchase and/or subscribe.