Insider Profile | Shannon O'Shea
Founder [SOS Management]

Co-creator/founding manager of the Grammy-nominated, multi-Platinum band GARBAGE. and longtime manager of the critically acclaimed 8mm, Shannon O'Shea is an early pioneer of producer management and development. She is known for innovative strategies for long term career success through creative diversity. Some of her groundbreaking producer clients have included Sean Beavan (NIN, Marilyn Manson, No Doubt, Slayer, 3TEETH), Butch Vig (Nirvana, Smashing Pumpkins, Green Day), John Fryer, (Cocteau Twins, Stabbing Westward, This Mortal Coil, NIN), Danny Saber (U2, Rolling Stones, David Bowie), to name a few.

O'Shea founded SOS Management in London in the late 80's and became renowned as an outspoken advocate for artist's rights. She was a member of the influential inaugural steering committee of the International Manager's Forum (now MMF) and the only manager invited to participate on the producers-only Record Producer's Guild (US) steering committee.

Mentored by luminaries such as Peter Grant (Led Zeppelin), Ed Bicknell (Dire Straits) and Paul McGuinness (U2), she became a lively panelist/speaker on the international field, and was featured in VH1's "Behind The Music – Garbage" along with other industry related television documentaries.
In 2005, O'Shea joined forces with long-time superstar producer/mixer multi-instrumental client, Sean Beavan, to launch 8mm (8mmLovesYou.com) with his wife, Juliette. The band was licensed in numerous TV shows including "Underworld: Awakening", "Dirty Little Liars", "Lost Girl", "Grey's Anatomy", "One Tree Hill", "The Flash", "Cold Case", "Being Human", "Mr. & Mrs. Smith" and more.

In keeping with O'Shea's cutting-edge roots, she is currently working on Galactic History (GalacticHistory.net), a Plato's Cave allegory just in time for UFO "disclosure.

.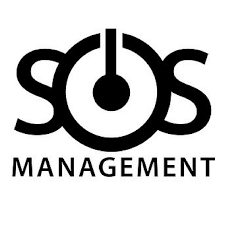 "Approaching a manager too soon, even with enthusiasm, is going to be counterproductive, because you're just gonna end up annoying them. So less is more."
- Shannon O'Shea


WATCH VIDEO:
Do You Need A Manager As A Music Producer?

This episode of the MUBUTV Insider Video Series is brought to you by the Music Business Registry. The Music Business Registry is the leading music industry publisher of the most up to date contact information for major and independent record label A&R, Music Publishers, Artist Managers, Attorneys, Music Supervisors and much much more.


Visit musicregistry.com and use coupon code: MUBUTV10 at checkout and get 10% off of your order.

DISCLAIMER: Some product links are affiliate links which means if you buy something we'll receive a small commission.