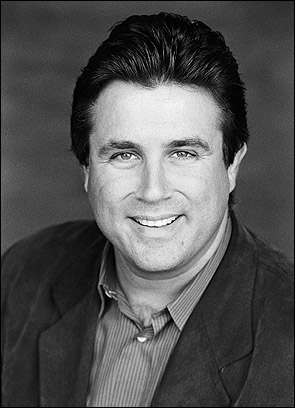 Ritch Esra
Posted: April 26, 2012
By Larry LeBlanc (CelebrityAccess MediaWire)

Since 1992, Ritch Esra and Stephen Trumbull have been publishing The Music Business Registry, starting with The A&R Registry.

Their comprehensive industry directories have expanded to include: The Publisher Registry, The Music Business Attorney Registry, The Record Producer Directory, The Film and Television Music Guide, and The Management Registry (available online only).

The directories, primarily in PDF and online versions, provide current contact information on the A&R, music, publishing, legal, management, and film/TV music communities.

Each directory describes how to reach industry contacts by regular mail, email (including web sites), telephone, and by fax. Also provided are the title, street address, the name of contact's assistant, and the style of music that each executive deals with.

The A&R Registry, updated, and reprinted every eight weeks, covers the scene in Los Angeles, New York, Nashville, London, Chicago, Atlanta, Vancouver, and Toronto.

The Publisher Registry, updated every six months, lists all of the creative departments at music publishing companies.
---
The Film & Television Music Guide covers personnel responsible for the placement of music into film and television; including over 200 music supervisors, as well as listings of all of the film studio and TV network music departments, video game companies, music placement companies, as well as all of the music licensing personnel at record labels and music publishing companies. In addition, it lists music editors, film and television composers, and score mixers.

The Music Attorney, Legal & Business Affairs Registry, updated annually, lists attorneys specializing in the music industry as well as business and legal affairs executives at the record labels, publishing companies, as well as music departments of film studios and television networks.

Esra began his career in the music industry in 1980 as a promotion coordinator for A&M Records in Los Angeles.

From 1981-1987, Esra was director of West Coast A&R for Arista Records. He signed Mara Getz, and the Thompson Twins. He also worked with Whitney Houston, Dionne Warwick, Barry Manilow, Aretha Franklin, Melissa Manchester, Tanya Tucker, Jennifer Warnes, Jermaine Jackson, and Air Supply. As well, he coordinated tracks for the "Ghostbusters" and "Perfect" soundtracks.

From 1988-1991, Esra worked on numerous independent projects. He was an instructor at the Trebas Institute of Recording Arts in Los Angeles. As well, he taught music courses at UCLA Extension, and the University of Southern California.

Esra also produced the ground-breaking educational video "How to Get a Record Deal" which featured producers Phil Ramone, and Jeff Baxter as well as such artists as Mark Knopfler, Phil Collins, Jody Watley, Karla Bonoff, Michael Bolton, Fleetwood Mac, Chick Corea, Kenny Loggins, and Los Lobos.

For decades, being A&R head was the most powerful position in the music business; with numerous A&R executives regarded as almost mythical figures.

Responsible for discovering and signing upcoming acts for labels; they supervised song arrangements, recording (including the selection of producers, and songs), mixing, mastering, album artwork, marketing, promotion, and merchandising.

Discovering new talent is far easier these days with increased avenues available for new music, including via the Internet, satellite radio, and college radio.

However, Esra acknowledges that the art of A&R has greatly diminished in recent years.

He notes that the major labels have been hiring fewer A&R executives because the volume of acts being signed has decreased; and, more importantly, the types of acts being signed has dramatically narrowed.

Meanwhile, the A&R personnel turnover continues to be brutal.

As a result, the music industry is littered with former A&R powerhouses now acting as consultants, producers or managers. Others have moved into fields unrelated to entertainment.

The changes in the music industry after 2000 were…

Profound.

With job losses and…

And major labels shutting down like Elektra, Arista, MCA, V2, and so on.

I once wrote that if your only job skill set is carrying records to a radio station, you should get another job.

Oh, my God, yes.

Also, if your job at a record company is having good ears, that may not be enough to stay in the business. A lot of those A&R executives let go never got jobs in music again.

That fact is far more pronounced in the last year or two than it ever was before. There are no companies today for these people to get jobs in.

Few A&R executives, however, have been creative forces in the league of John Hammond, Lenny Waronker or John Carter. Many were middleman. They may have been creative--but not necessarily in the studio.

No they weren't. I think that there are different types of A&R people. One of the people that I always thought was so phenomenal in the job was John Kalodner. Most people have their focus; but Kalodner could work with an Asia or an Aerosmith and really understand what was needed for them as a rock band.

At the same time, he could also revive the career--song-wise, A&R-wise and studio-wise--of a Cher. And he could do both very well, and very successfully. Not that many people have that kind of breadth in A&R.

[From his signature white suit and John Lennon glasses to his unique "John Kalodner : John Kalodner" album label credits, John David Kalodner practically defined A&R in the '80s, and early '90s.

Rocker Jon Bon Jovi credits Kalodner for convincing Vancouver-based producer Bruce Fairbairn to take a chance on his band, as well as discovering "Always" sitting on a shelf in his basement.

Although Atlantic Record's A&R department had earlier passed on Foreigner, Kalodner--Atlantic's first West Coast Director of A&R in the '80s—fully believed in the band. When Phil Collins was being discouraged from going solo, he felt Collins could be a major star.

At Geffen Records, Kalodner built career foundations for Asia, White Zombie, Madness, Wang Chung, XTC, Whitesnake, Berlin, and Aerosmith.

Later, as West Coast senior VP of A&R for Columbia Records, Kalodner worked with Santana, Journey, Manowar, Chicago, Shawn Colvin, Heart, Kenny Loggins, Iron Maiden, Joe Satriani, REO Speedwagon, and the Black Crowes, among others.]

Well, there's Rick Rubin.

Rick Rubin's sensibility, I think, is the same with all of the acts that he works with. His approach is much more on the…

Let's strip it down and rebuild…

Exactly. He's not like a Mutt Lange—a song or a technical kind of guy. He's much more, "Let's strip it down, and get a vibe." The record that he did with the Dixie Chicks ("Taking The Long Way" in 2006) was indicative of that. I think that (production style) works to an extent with a certain kind of talent. I don't think that it's the right approach for every kind of artist.

No A&R guy today has the freedom that John Kalodner had.

That's right. Nor those kinds of budgets. John not only had the power, but he had the budgets to spend the time and the energy to put artists with co-writers to work, work and work until he got the Aerosmith to the point where they got "Dude Looks Like A Lady."

In past days, a good A&R executive was the ultimate match-maker.

Right.

Now many A&R executives are primarily traffic cops.

Not only the traffic cop. I don't know if that particular skill that you are talking about in terms of being a match-maker---not only with the producer and artist; but also with the songwriter and artist talent--I don't know if it's a skill that is needed anymore at record companies because of the way that they operate—especially the big ones. I don't think that they look for talent as much as looking for an ongoing business.

A&R and music publishers used to build relationships by hanging out in clubs with artists and managers. Email and texting contact isn't the same.

Nor do they have (the relationships) anymore. That's very true. I think there are a couple of reasons for that. Number one, there's not the breadth of artistry that the publisher/A&R world can co-exist in anymore; and number two, it's about the kind of artists that publishers and A&R people, especially at major labels, are going to be involved with. Larry, you interview any top publisher today, they will tell you that in a year's time that a minimum—a minimum—probably 5% of their income will come from getting songs recorded on a record. A co-write, maybe. But getting song on records? That just doesn't happen anymore.

Also the kind of music that is successful today is more producer-oriented. It's writer-oriented; but it's writer/producer. Every one of those giant hit singles these days has no less than three or five co-writers.

Music publishers seem to be more into talent development than previously. Matching up co-writers; starting labels and having their writers working with others. You don't see that as much with labels.

No I don't, and I think you are right. But I think that one of the reasons that they (publishers) are doing that to bring a record to market does not cost the cost of a home that it did 10 years ago. A lot of what they (publishers) are doing now is based on the fact that economically, they can afford to do those things now.

Ray LaMontagne, that's a great example of someone doing that. Chrysalis Music Publishing signed him, and they didn't want A&R fucking around with that first record ("Trouble" in 2004) or his artistry. They spent the money to make that record. It was recorded, mixed, mastered, and shopped as a finished record to the labels (to RCA Records in the USA and Echo Records in the UK); and they took it as is.

With such a decline in the marketplace, why is there still a market for The A&R Registry? Who is your market?

Our market is publishers, attorneys, recording studios, songwriters, and producers that want to keep in touch with A&R people in order to get the work. There still is a certain market. It's not as large as it once was; but there still is a certain market within the music business that wants to deal with A&R; as far as getting songs recorded; and as far as getting jobs. All of the producer management companies get the A&R directory because there's a direct link there that hires producers.

At the same time The Film and Television Music Guide continues to grow in importance.

It has. It is because the income sources are there.

How did you and Stephen come to publish The A&R Registry in 1992?

I came from the A&R world. In '92, I was thinking, "What's out there?" There were these yearly (industry) directories that were all researched in September, and October. They were laid out, and designed in November or December. Then they were sold to people in January as the brand new edition. It was 35% to 40% out of date by the time that you got it. The problem was that they were all yearlies and they were all print.

My whole notion, and how this started, was that I basically said, "What is needed is something that is consistently updated at least four or five times a year." I decided on six (updates) because of what I saw happening in the early '90s was that the world of A&R—which at that time was at its height—was constantly changing. This person was being hired; this person was being fired.

I felt that if we could design a book—and this was my idea before I got involved with Stephen—if we could design a book that would basically have its obsolescence build it; that it would create more value for it. People would always need the new edition. No one in the market, even to today, continues to keep up on the aspects of A&R, and about who is doing what in L.A., New York, Nashville, London, Chicago, Atlanta, Vancouver, and Toronto.

I felt that what was needed was that information on a more timely basis. What was also needed was (information on) assistants. No directory I had ever come across listed the assistants that I was aware of. I felt that these are the people that get the majority of your work done; the song listened to; the call returned; your package gotten out to you; and your check cut. Nobody was listing them. So I said, "We need to include the assistants for every single person (executive) because that would be a key factor of why you should get our directory as opposed to someone else's."

The A&R Registry was the first directory?

Yes. The second directory was Film & TV in 1994. The next one was Publishers; and then Attorneys. The newest one is Music Managers which is an online data base. We only do it online.

Your business has slowly moved from print to PDF files to online.

That's the direction of most informational sources because they (directories) can be kept most accurate that way. When someone orders a directory, they can get a PDF version right away or they can get a subscription online.

What are the costs?

The costs of a PDF file for the Film & TV directory is $100; PDF costs for the A&R and Publisher directories is $75. You can get a subscription for the A&R directory for $400 a year. Our customer base is throughout the world. We have 12 countries of people that subscribe.

How big is your staff?

Here (in Los Angeles) it is myself; and we have someone in Columbus, Ohio. My business partner is based in Lyon, France, and he has someone working with him. Back in the day, we had more people working for us but because we don't print books anymore, and we don't have the administration aspects anymore, we don't need many people.

How do you get the label information?

We contact record companies or people contact us. We have such a large network now that we are told that people are leaving or that a new person is beginning (a new job). Or the people from the companies tell us what's going on when we contact them.

You came from an era where the A&R executive was a gatekeeper and knew about marketing, songwriting, and producing. Being signed by a label; working with an A&R executive; and working in a studio with a producer were then all filters for new artists to get through.

Yes they were, and the filters are gone now. Part of that is cultural; part of that is technological. To be honest with you, I don't think that we have really seen the full consequences of that (evolution). We are starting to. We have seen some of it. One of the most interesting aspects of it is that as a result, as well as the economic factor, is how labels have stopped looking for music. They are now looking for ongoing businesses because the internet has allowed this to happen. They want the natural forces of the marketplace to do their A&R work for them. I think that as a result of what you said that there is no bar anymore. It is just what is successful. (The attitude is), "Fine, I don't care if I like it or not, this is selling. This is selling concert tickets. This is records. We should put this out."

What's the mark of being successful today for an emerging act? So many fans on Facebook and Twitter? Or the act successfully using its fan following to boost attendance at their live shows. Or both?

I think that it's both. I think that there is a belief of having some kind of story to tell. There is still an element of faith. It's not totally lost. There still has to be an element of faith. If someone has sold 5,000 or 10,000 copies of a record, you have to believe that that this is viable; and that this can work.

The Mac Miller story was a very, very interesting one. I followed that story. That wasn't something that came along. They (Rostrum Records) had been working with him since he was 13 years old. He had been building his base in his area for five or six years before expanding it regionally. That whole thing was set up for a very, very long time. It didn't just happen.

[Malcolm "Mac Miller" McCormick---a white 19-year-old rapper from Pittsburgh-- made modern-day music industry history when his debut album, "Blue Slide Park," recently jumped to #1 on the Billboard 200 album chart with 160,000 copies sold in its first week of release.

It marked the first independently-distributed debut album to reach the #1 position in years. The album was digitally distributed by iTunes and INgrooves with Fontana Distribution handling physical retail sales.

Rostrum Records released the album independently of major label support, and there was virtually no radio airplay. Sales were the result of Miller's towering social media following (over 1 million Twitter followers) and a creative pre–sales strategy that Rostrum worked out with iTunes and INgrooves which engaged fans prior to the release date.]

The same thing with Cash Money Records.

Oh, back in the '90s they were selling stuff out of their car. They had an office in New Orleans in those days.

Indie rap labels, and rap artists use the internet more effectively than their rock counterparts.

That's right. They know how to reach their market. What is interesting to me is that there are a lot of artists today—in rap, and, definitely, in electronic music—having nothing to do with record companies and are building viable successful careers. That has nothing to do with mainstream; and has absolutely nothing to do with radio. One of the most profound changes that I've seen is how we define success. We used to define it as massive hit singles; huge album sales; and lots of concert tickets now being sold. I think that success today is defined as, "Can I find an audience for my work? Can I make a viable living doing this?"

Success on any level.

Yes on any level. "Can I make a viable living doing this?" The internet has allowed a lot more people to make a viable living. Are they stars? No. Do we even know about them? No. But I would venture to say that we live in a culture now that has so much choice. This isn't only with music, this is a great part of media—we don't live in a top down world anymore. We live in a massive, open and endless choice world of—especially with music, especially media, especially television—that gives us massive amount of choices for anything and everything. So getting peoples' attention is the hardest, most valuable commodity of all.

I'm not sure any one major label can press a button anymore to produce an internationally successful act.

No. I don't think that they can. I certainly don't think that they can. If you don't believe me, talk to the multinationals. Ask about the 26 acts, besides Adele, that Sony can't get on the radio; can't get press on; and can't get iTunes (sales). The reason that they can't is that people aren't paying attention and also because people have options today. They don't have to pay attention to what the multinationals are pushing. And that is the greatest, most difficult thing that they (the major labels) have going against them. They don't have those peoples' attention anymore. Two hundred million other musical choices do—things that people are more interested in.

An act still needs multinational support to break internationally—either being signed direct; or through distribution via an affiliated indie label.

You are right but I think that we are going to see far, far fewer international worldwide kinds of acts. I don't know if we live in that era anymore where that is even necessary.

I see the international successes of Adele and Lady Gaga as aberrations.

I do too.

The last international acts truly built by that major label system was Black Eyed Peas, and Jason Mraz that his manager Bill Silva had been developing.

And Jason Mraz had been working a very long time before he had any kind of success. He had been building that (international profile) on his own through live performances.

Can labels still break acts internationally in the manner that Jay Durgan did at A&M in the '80s with Janet Jackson, Bryan Adams, Soundgarden, Suzanne Vega, Bon Jovi, Boyz II Men, Sheryl Crow; and what he did later at Warners with Michael Bublé, Josh Groban, and Linkin Park?

Here's the problem, Larry, which I see that faces us with comparisons. That was also an era when the major label consisted of everything from a Bryan Adams, Metallica to Sade; and it doesn't anymore.

You mean that there was a sizable breadth of music in the mainstream.

That's right. We don't have that today in the major label system anymore. Look at the examples that you gave. Even the aberrations. Adele, Black Eyed Peas, and Gaga. It is all in the kind of Top 40 pop sensibility. It's not like Metallica, Sade, and George Winston. It doesn't have that kind of breadth anymore on the international level. So that's part of the problem with the major labels. They wouldn't know how to break a Mac Miller. They don't know how to break that type of act.

Indie labels have always been the ones to break new music genres dating back to rockabilly, rap & hip hop, and reggae. The majors were never there day one; they showed up on day five.

That's right. The difference today is that the kind of successes that they are having are far, far fewer; and what is most profoundly disturbing about it (success) is that they are the examples, as good as it gets. Let's take Katy Perry. This is classic. This is something that nobody in the music history other than Michael Jackson has achieved which was five #1 hits off one album; and all that she was at the fifth #1 was 1.98 million albums (in the U.S.). Really, Larry? That's as good as it gets? I don't know if it's worth the effort when you know the machinations, and costs it takes to bring each one of those singles to #1, and that's all you get? I mean, wow!

[In 2010, Katy Perry's third studio album, "Teenage Dream," topped the Billboard 200 chart, and spawned five #1 singles—"California Gurls", "Teenage Dream", "Firework", "E.T." and "Last Friday Night (T.G.I.F.)." "Teenage Dream has now sold more than seven million copies worldwide.]

Critics still question if Katy Perry has a sustainable career?

I don't know if she has a career. I don't think she has a career unless she continues to build hit singles. I don't know if there would be a touring base for her continually again and again as there seems to be for Adele. Dave Matthews could stop making records today, and still have a career for like 20 years.

Music industry blogger Bob Lefsetz recently roasted Madonna for weak second weeks sales of her new album, "MDNA."

And rightly so because the way she went about doing all that (promotion) I thought was very distasteful. Some magazine (The Daily Beast) criticized her, and the famous thing (she allegedly said) was, "Well, I'm worth $300; so start saving your pennies." If that is not a fuck you to your fans, I don't know what is.

["MDNA," Madonna's latest album, and her first under her 360 deal with Live Nation, debuted at #1 on the Billboard Top 200 chart, but sales for the album fell 86.7% the following week; from 359,000 to 48,000 units according to SoundScan.

The Daily Beast recently reported that Madonna sounded annoyed that anyone would argue over the high prices of her tickets. "People spend $300 on crazy things all the time," she said, "I'm worth it." She also reportedly said, "Start saving your pennies now. Work all year, scrape the money together, and come to my show."

Talking to Billboard.biz recently, Live Nation chairman of Global Touring, Arthur Fogel tried to dispel rumors that Madonna's upcoming tour, and her album "MDNA" were underperforming.

"This tour is completely on track to end up in the top 10 tours of all time," Fogel said.

Fogel attributed the drop in "MDNA" sales being due to industry pricing strategies being geared toward building first week sales; and that Madonna has been focused on rehearsals for her upcoming tour and promotion efforts for her tour.]

People tend to not like Madonna although they applaud her business smarts. Gaga is deemed more likeable.

Because she's not a cold, calculating (artist) saying things that are contemptuous of her fan base. The way that Madonna went about marketing and promoting this new release was very old school. The Super Bowl, and the press. And he songs you'd have a hard time believing from a 20-year-old.

I like "MDNA." The production, and the songs are good. The weak link is…

Her.

Bingo.

Right. That's because a 53-year-old woman is not going to have the connection to those elements that you love. There's something inauthentic about it. The thing she did in regards to giving the album away if you bought her concert ticket hurt her. If she had not done that I don't think that the press would have jumped on her and she wouldn't have had an 86.7% drop. That's profound in a one week.

Madonna doesn't have an album base anymore. She still has a live base, obviously. People will go and see her live. But that's true of any big veteran act that has been around 25 or 30 years. Elton John has that. Bon Jovi has that. Even Bette Midler has that; and she has never been a big record seller. People will go and see her live and pay huge money because she's so desirable to see live. I don't know how well the Van Halen record ("A Different Kind Of Truth") has done, but their concerts have been selling out left and right.

You weren't born in California?

I was born in Plainfield, New Jersey. My father worked in various jobs, and we moved to California in '64. We lived in L.A. until '67. I grew up in San Diego from 1967 to 1978, In '78, I came to L.A. to be in the music business

Your first job in the music business was working at the music trade Record World on Sunset and Vine.

Yes, that is true. I did. I was only at Record World for a couple of weeks. A friend of my father who was in the business knew the receptionist there. They needed a new delivery guy. I was 18 at the time.

What was your job?

My job was to go to the airport to pick up the magazines, and distribute them to all of the newsstands in Los Angeles. It was a wonderful, first music business job. About a week or so into it, they called me into the office, and said that they had to let me go because with the size of their company the insurance that was required for the driver was such that somebody my age would not qualify that that kind of coverage. You had to be a minimum of 26, according to the insurance company, to get the kind of insurance coverage that a big company needed. They let me go. I left the gig very reluctantly because I didn't have a car at the time. That job was going to give me a car. In Los Angeles, especially in '78, you couldn't get by without a car.

Record World was then one of the three main music industry trade publications in the U.S., along with Billboard and Cash Box magazines. It ceased publication in 1982.

I miss those days when there were all those music trades. There was Record World, Cashbox, Billboard, R&R (Radio & Records), and FMBQ. There was a whole industry within that world that supported all of this stuff. It just wasn't one thing.

While in high school in San Diego, were you reading the music trades?

No. I didn't start doing it until I got into the business. I used to read Calendar (on Sunday in the Los Angeles Times) all of the time and see what was going on. During the week the paper had The View which was movies and entertainment, and music stuff. Then it became its own section called Calendar. (Music editor) Bob (Hilburn) was the guy there from '70 one right up to 2005.

Rock journalism was then blooming.

There was Paul Williams and Crawdaddy, and there was Cream and Bam magazines. All of those great writers like Bud Scoppa, Jon Landau, and Greil Marcus. I miss those days when rock journalism was really coming into its own. It sort of last all the way through the '80s with those incredible interviews that you would read in Rolling Stone or those incredible interviews in Musician magazine. Remember Jock Baird? There was Bill Flanagan, Mikal Gilmore, Ben Fong-Torres, Dave DiMartino, and Anthony DeCurtis. All of these incredible writers. Do you remember Robert Palmer? Poor Robert, he was a great writer.

Timothy White was such a brilliant writer as well. I just loved him. He wrote several books too. He did the book on the Beach Boys ("Nearest Faraway Place: Brian Wilson, the Beach Boys, and the Southern California Experience" in 1996). Timothy wrote an essay in Billboard, in the '90s, a brilliant thing in which he was being very, very outspoken, and critical about the gangsta rap. He wrote this brilliant line where he said, "The problem with the music industry is that that they are loath to ever criticize anything that makes money, especially a lot of money." I always remembered that.

And he was right.

Yes he was. And I loved him because he was willing to say things in such an incredibly eloquent way. People weren't willing to say especially in a publication like Billboard.

We just don't seem to have that level of journalism within rock music these days. Or if we do have it, it is very, very hard to find.

With the internet today, anybody can write about music in a blog.

That's right, and everybody does. I don't follow Pitchfork, for example, but their reviews seem to be really moving the needle on their particular world. I don't know who writes those things or know what they've got to say but that whole in-depth element that really appreciated rock music, and really seemed to have a deeper understanding of the nature, and the sensibility of it within the context of culture, I miss that today.

You were a music fan as a kid.

Oh sure I was. I definitely was.

San Diego certainly was then a hot music market.

Yes it was. We had KPRI-FM, KGB-FM and the Sports Arena there. We had all these bands that would come through. I remember seeing Jethro Tull, Zeppelin, the Who. All of these different kind of acts.

What did you do after losing your job at Record World?

I ended up getting a job as a sales guy selling office supplies on the phone. That was a tough gig. I made enough through doing that for just a couple of months. Then I got a job being a handyman taking care of a house. I was able to live in a nice single studio apartment at Sunset (Boulevard) and Laurel Avenue at $150 a month. It had a little pool. Schwab's was right in front of me and Greenblatt's (Greenblatt's Deli) was right there. I lived there for about 18 months. Then two friends decided they wanted to get an apartment. So we all lived together in a big apartment. I lived in that apartment until 1992.

How did you come to work at A&M?

I came to work at A&M from an internship notice posted on a bulletin board that I saw at UCLA in April, 1980. So I applied for the job. I went to work for the radio promotion department with Bob Gaiters, Al Monet, Marko Babineau and Brad Kramer. Those were the guys at A&M then. I was an intern in promotion. I worked there from April to December (1980) when I got a paid gig doing north west AC promotion at Arista.

Did Clive Davis hire you?

It was Lana Palmese and Pete Schwartz who hired me. I had first applied for a job in sales. I didn't get the job. But Lana and Peter hired me in promotion. It was through that gig that I got to know the great Bud Scoppa. He had a great background in journalism and he had worked at Mercury and A&M; and then he came to work at Arista in A&R (as head of West Coast A&R starting in 1978). He had signed the BusBoys, and (L.A. power pop band) Elton Duck. I came to work with him a couple of days a week. It was through working with Bud that I moved into A&R.

Arista was quite a diverse label then.

It's interesting. During that era, the most successful pop music acts at the time on the charts were very AC-based. It was Barry Manilow, Kenny Rogers, Diana Ross, Christopher Cross. Very AC-based. Prior to the whole new wave movement, pop music was very AC-oriented. Not like what came afterwards in the '80s with Culture Club and the Eurhythmics, Men at Work and all of that stuff where it became course du jour of that era.

And Arista was then having those kind of Adult Contemporary mega-hits.

That was also the era when you could sell millions and millions of albums based on those hits. That era is gone. Nobody sells millions and millions of albums except Adele who has hit singles. I am always amazed to see today how these people who have four and 5 million selling singles, and their album sells 110,000 copies.

You worked with Arista's roster including with Air Supply…

Air Supply, Tanya Tucker, GQ, Aretha Franklin, and Dionne Warwick, yeah. My job was song intensive. I used to find material. That was the key thing in A&R; trying to find material by chasing down music publishers, and developing relationships with writers; trying to find material for these records. Clive was also making deals with companies overseas like Jive and so forth. We would distribute those records. Jive Records was just beginning; and we got Billy Ocean. Whodini ended up being one of the first million selling raps acts before anyone knew that was going to be a big movement. And our UK office gave us the Thompson Twins.

I saw Whitney Houston in a Toronto club singing to backing tracks before her first album. A sweet kid then.

She was. I remember meeting her for the first time. It was at a reception that we had right when the record was going to come out. She was at the recording studio. in jeans and a sweat shirt and she had her own natural Afro. All of the company was there; and she was standing there. She was so shy. She was very young; very sweet; and very, very shy. Not talkative or loud. The problems that she developed in her life were not problems that she had as a young woman. They developed later in her career.

An label A&R executive signing an artist changes their life. That's a big responsibility.

Yeah. It is a big responsibility. A&R differs at each company depending on the size; and depending on who is signing. At Arista back then, Clive made the ultimate decisions of what was signed; and what was or wasn't recorded. I don't think he looked to us to say, "This is your failure," because it was always an artist that he wanted to sign. That's the bottom line there. But you are right. You are taking on an enormous responsibility still today when you are signing somebody.

One of the things I always looked for in artists was, do they have the drive? They can have the talent but do they have the drive? Do they really want to be successful? The most successful artists that I know did not get successful by accident. I don't think I have ever met an artist who got successful by accident.

Larry LeBlanc is widely recognized as one of the leading music industry journalists in the world. Before joining CelebrityAccess in 2008 as senior editor, he was the Canadian bureau chief of Billboard from 1991-2007 and Canadian editor of Record World from 1970-89. He was also a co-founder of the late Canadian music trade, The Record. He has been quoted on music industry issues in hundreds of publications including Time, Forbes, and the London Times. He is co-author of the book "Music From Far And Wide."